...exciting days and comfy nights in Scotland's only wooden bodiedcamping coach...
The station was opened in 1863 as part of the Strathspey railway line, and was operated by the Great Northof Scotland Railway Company who's headquarters was in Aberdeen. The line ran from Dufftown along the banks of the River Spey to Nethy Bridge and thence to a connection with the Highland Railway at Boat of Garten. Commonly referred to as the Speyside Railway, its main purpose was to service the many distilleries which lie in the region. Cromdale, had a reasonable sized goods yard for whisky traffic, with a private line tothe local distillery at Balmenach.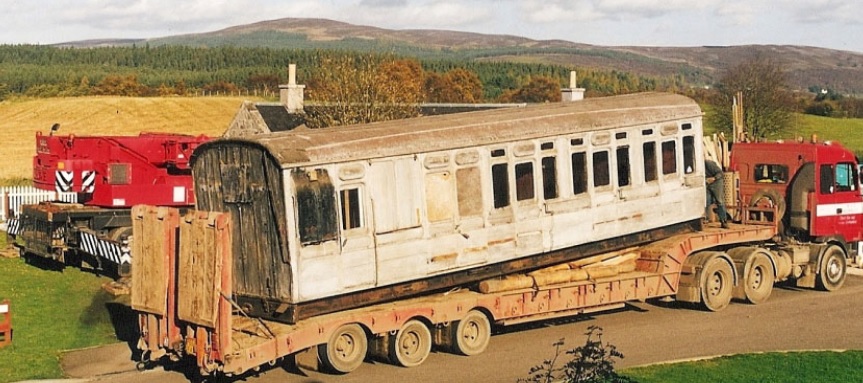 During re-grouping of the railways, the station became part of LNER until nationalisation of BritishRailways in 1948. Under the infamous Beeching cuts, the station was closed to passengers in 1965 and togoods in 1968. It was then abandoned and fell into considerable disrepair until taken over by the presentowners in 1994. They then set about restoring the outside of the station, and converting the inside for their own living accommodation. Meanwhile, the goods yard was sold off for development as a small settlementof modern houses.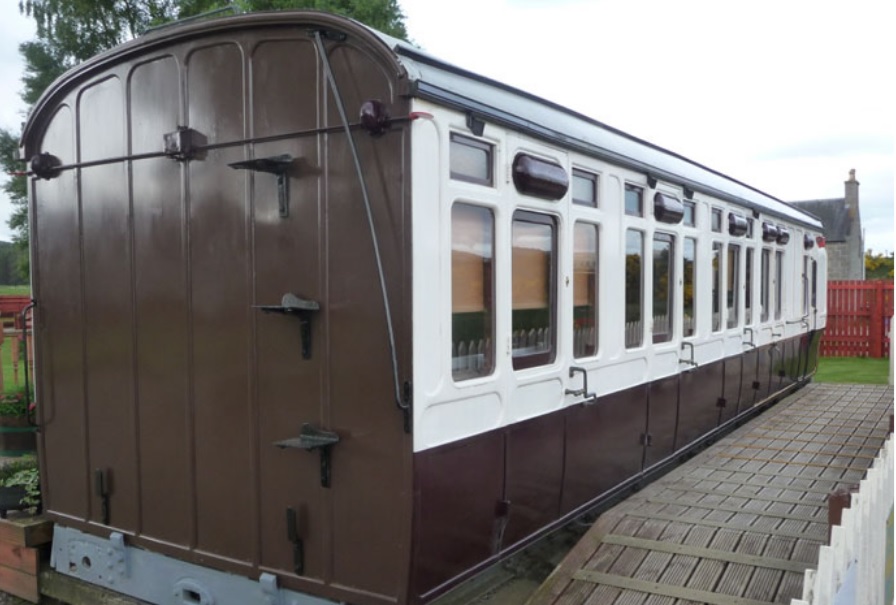 The original three 3rd Class compartments have been modified with a short corridor giving access to abathroom and the sleeping compartments. Both sides of the coach have doors which open onto well-proportioned wooden decks.